We are pleased to share the emergence of a new partnership with the
Springhead Trust
in Dorset to support them in the development of their learning offer for schools and the wider community. We feel privileged to be able to collaborate with, and learn, from one of the country's longest established centres for environmental education and sustainability.
Edward Parker, Springhead said: 
"Lifeworlds were quick to understand our values and the messages we wanted to convey about environmental issues…  They were genuinely inspiring in the activities and materials they suggested we could develop."
Creating Inspirational Schools 
We were pleased to be contributors to an initiative exploring what it means to create inspirational places of learning. We undertook the design and publishing of a new resource on this theme on behalf of a collective of teachers and educationalists. 
Rob Bowden
also contributed a module in the publication based on our Learning Through Values initiative. If you'd like to be informed about how to get a copy of the publication when it is available then please 
get in touch
 and we'll be sure to let you know.
Trevor Higginbottom said:
"Lifeworlds did an outstanding job in both advising the Movement on the new publication and in its design." 
The End of Reason 1914-18 
Lifeworlds was pleased to partner with Big Brum Theatre in Education to provide educational design support for a series of plays marking the centenary of World War 1 and an accompanying Teachers' Resource. It was a new partnership for Lifeworlds but one that provided rich learning and that we hope may be repeated in future collaborative projects. If you are interested in the resources then visit the link at 
Big Brum
for details.
"We were delighted with the way Lifeworlds approached the design of these plays and teaching materials. They showed great care, professionalism and sensitivity. Lifeworlds took time to understand what we were trying to achieve, so as to bring about a final product that truly reflected the essence of our work.  It was a genuinely collaborative experience."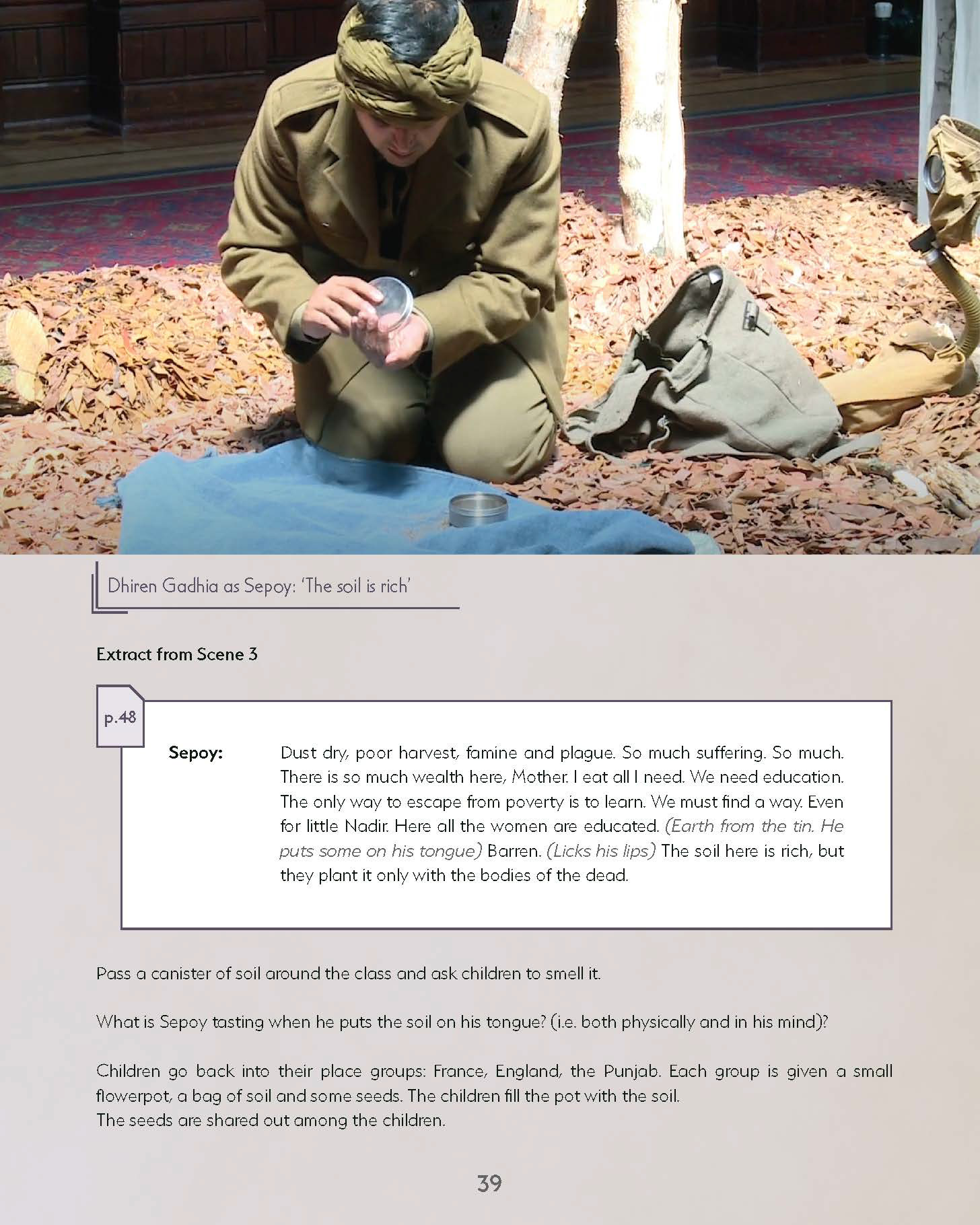 Decolonizing Educational Relationships 
Lifeworlds practitioners are participating as a partners in an initiative that explores and addresses the colonial nature of many educational relationships. We feel privileged to be learning alongside leading scholars in this field and to be co-developing ideas for how to make these difficult conversations accessible, meaningful and intentional.